About Us
Scott E. Marshall & Associates, Inc., is an independently owned and operated comprehensive financial services firm with advisors who have been providing personalized financial management for over 20 years. Using established mechanisms, our corporate strategies and adherence to the code of conduct, fiduciary and professional responsibility as outlined by the Certified Financial Planner Board of Standards, define the manner by which we strive to deliver the highest value to our clients.
We specialize in building, monitoring and adjusting customized comprehensive financial plans that address every facet of your financial situation. By employing a dynamically interactive open architecture structured approach, our focus and goal is on developing long-lasting successful client relationships built on a foundation of trust, honesty, integrity and confidentiality.
As independent financial planners, our objectives are always aligned with yours. We have a great amount of respect for your wishes and opinions, goals, expectations and risk tolerance which drive every recommendation we make. Our primary goal is to provide sound, unbiased guidance and advice for your financial success.
Our mission is to deliver cutting-edge low-cost comprehensive financial planning services, designed to provide clients with achievable solutions for attaining their financial goals and objectives, and ultimately their financial independence. We are committed to the relentless pursuit of earning and preserving our clients' loyalty, trust and respect.  Our success is predicated solely on the financial success of our clients, and by leveraging our competitive advantages we will exhaust all efforts to provide the greatest value to our clients.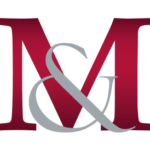 Scott E. Marshall & Associates wealth management
works with you
every step of the way
Securities offered through Cambridge Investment Research, Inc., a Registered Broker/Dealer, Member FINRA/SIPC.. Investment Advisory Services offered through Cambridge Investment Research Advisors, Inc., a Registered Investment Advisor.
Cambridge Investment Research, Inc.and Scott E. Marshall & Associates Wealth Management are not affiliated.
Email management, archiving and monitoring technology powered by Smarsh, Inc.
This communication is intended strictly for individuals residing in the following states: AR, AZ, CA, CO, CT, DE, FL, IA, IL, IN, MA, MD, NC, ND, NJ, NV, NY, OH, OR, PA, RI, SC, TX, UT, VA, WA. No offers may be made or accepted from any resident outside the specific states referenced.
Investing involves risk, including the possible loss of principal. Past performance does not guarantee future results. Asset allocation cannot eliminate the risk of fluctuating prices and uncertain returns. There is no guarantee that a diversified portfolio will outperform a non-diversified portfolio. No investment strategy, such as asset allocation, can guarantee a profit or protect against loss. Actual client results will vary based on investment selection, timing, market conditions, and tax situation. Cambridge does not offer tax or legal advice. Fixed insurance products offered through Scott E. Marshall & Associates Wealth Management.