Our Services
There are many important elements that make up a strong comprehensive financial plan. In-depth analysis and detailed coordination of these are essential in crafting a personalized comprehensive financial plan and more importantly, ensuring that the plan developed meets the client's defined financial and life goals, both short and long-term. The following outlines what we feel are the eight major elements that make up a successful financial plan.
It is also important to note that the coordination of each element and their moving parts is vital to achieve long-term financial success. This is why we employ a strict and rigorous review process, and a defined communication structure with our clients, often tailored to their wishes and desires.
Our clients have and will continue to benefit from such an all-encompassing and expert team approach to building, implementing and monitoring their comprehensive financial plan. For our success is predicted solely on the success and satisfaction of our clients.
With regards to our cost structure, we typically charge an annual investment advisory fee to manage a client's investment asset and that fee is generally 1% or less. Most often time, this fee covers all other services rendered and includes the development, implementation and monitoring of one's comprehensive financial plan. We also offer an hourly fee arrangement for those you simply want a thorough detailed comprehensive financial review. Please note that you will never incur a fee unless you have at first agreed to it and fully comprehend the client / planner fee arrangement.
College Planning
Following a detailed analysis of projected college costs, we then evaluate your existing funding and investment program, if present, for its time horizon, potential risk and potential return. We can then provide an accurate determination regarding the annual savings requirements, lump sums, the ideal investment approach and most effective and efficient savings vehicle for each child. Our independence allows us to provide products and services that are designed to ensure our clients achieve their goals for their children's education.
Given the complexity of the college planning and enrollment process, we have also assisted clients in their preparation for and completion of the FAFSA, CSA and other higher education application filing requirements.
INVESTMENT Planning
We believe investment success comes from implementing solid fundamental investment principals in a disciplined fashion. Following a detailed examination of your existing investment portfolio, and determining your goals / objectives and tolerance for risk, we can identify the ideal investment opportunities for your situation and subsequently build an ideal investment portfolio. This is a critical component of financial planning. We build and manage fee-based investment portfolios using sophisticated modelling and implement strategies that are meant to provide steady returns and avoid severe volatility. Of equal importance is managing portfolios in a cost effective way taking into consideration trading costs, fund fees, and if applicable, the income tax implications of any investment decisions and changes.
As an independent firm, our fee-based investment model is not biased toward any investment style, strategy or products set. Instead, we consider a wide range of well diversified investment options, including mutual funds, Exchange-Traded Funds (ETFs), separate managed accounts, annuities, non-correlated assets, alternative investments and tactical and hedging protection strategies. The goal is to create an actively managed well diversified, global, multi-asset portfolio which seeks to maximize the long-term returns while protecting our clients during down markets.
Just as important as understanding your financial vision is our ability to anticipate factors that may affect your portfolio. Our knowledge of current market conditions, economic trends, and tax implications, along with access to leading research and rigorous fund and manager analysis, enables us to make adjustments, as necessary, to help ensure that your investment plan stays on track. Our goal is to position our clients assets to take advantage of opportunities, manage risk and account for the unexpected along with way, with the end result being the achievement of an investors specific goals.
We also believe in balancing past performance research with a forward-looking approach, mainly because a lot of assumptions of the past will inherently change. We design portfolios that anticipate as many variables as possible – where the economy is going, where interest rates and inflation are headed, corporate profits outlook, and so on.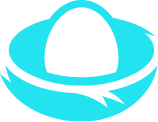 Retirement Planning
We also believe in balancing past performance research with a forward-looking approach, mainly because a lot of assumptions of the past will inherently change. We design portfolios that Retirement planning is the detailed process of analyzing a client's current retirement situation followed by establishing and periodically revising retirement goals, such as retirement age and income requirements. Using this information we then can develop financial strategies during one's working years with the objective of achieving those defined goals and maintaining financial security throughout the retirement years that follow.
Our first step towards your happy and financially secure retirement is analyzing your current plan and means, then discussing your specific goals, desired lifestyle, and time line. We'll review your resources and recommend distribution techniques for qualified and non-qualified plans. We will also coordinate these strategies with the other elements within your plan, more specifically, analyze and coordinate the payouts of defined benefit and retirement portfolio income resources, such as corporate / state pensions, social security, 401(k)'s, IRA's, etc. Our in-house research tools and capabilities allow us to develop, implement and monitor the retirement planning techniques that are most beneficial for our clients.
Retirement programming, or the coordination and integration of retirement plans greatly reduce retirement gaps, can ultimately improve pension benefits and ensure your long-term financial security and independence.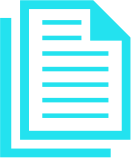 tax Planning
As part of your overall financial plan we will proactively review and evaluate your current tax planning efforts, and may recommend some better alternatives with a focus on reducing taxes and increasing cash flow. This is achieved by completed pro-forma (estimated) tax returns, implementing tax efficient investment and distribution planning, as well as looking into tax reduction strategies such as charitable giving, gifting and asset / wealth transfer techniques.
Effective tax planning can save investor money and help them focus on their investment strategy. It is therefore important to understand and prepare for the tax consequences various investment decisions may create. In order to maximize and preserve your investment returns, a comprehensive review and monitoring of tax management is crucial. We also implore our clients to provide us with their tax planning professional's contact information to ensure planning effectiveness and continuity.
However, providing an immediate tax solution isn't enough. We know that your circumstances and the tax laws will change. Therefore we offer the ongoing support you'll need to make sure your overall Financial Plan stays focused on your goals, so you get the long-term results you desire.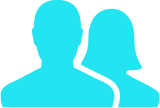 Estate Planning
Estate Planning starts with a thorough review of your current documents, followed by some preliminary feedback on our part. We then make calculated projections related to your estate taxes and cash flow, and coordinate with an estate planning professional and income tax specialists to put together a detailed plan of attack. This coordinated approach generates confidence that the value of their estate will be maximized, and that their wishes for the disposition of assets to heirs and beneficiaries will be fulfilled.
Regardless of age, estate planning is an integral component of long-term financial planning. Estate planning anticipates and arranges for the accumulation, administration and disposition of an estate to one's chosen beneficiaries. It address your legal and financial concerns, taking into account your goals and objectives as well as your tax considerations. It also seeks to take advantage of existing laws and funding vehicles to save taxes efficiently and help manage your property in an effective way during your lifetime.
It is important that our clients know they can control the distribution of their assets, both during life and upon death, with the right estate plan structures in place for your unique circumstances and wishes. With our help and professional relationships, we can help clients ensure their families are properly prepared and their estates are protected well into the future.

Insurance Planning
Our expertise combined with the relationship we have developed with an independent insurance agency, provides us with the tools necessary to properly address our clients insurance needs, with the goal of lowering your insurance costs, while ensuring proper coverage.
After meticulous review and analysis of your current insurance contracts and personal and business insurance needs using insurance needs analysis tools, plus an evaluation of your defined value and protection goals, we can coordinate the most tax-efficient game-plan for insurance holders and their beneficiaries. As an independent company, we have the flexibility and control to plan accordingly and coordinate with the other elements of your comprehensive financial plan to ensure our clients have the coverage they need and not more.

Risk Management
The opportunity for life and investment advancement cannot be achieved without taking some risks.  However, it is important to identify each person's individual risk tolerance, both on the investment and professional landscapes.  Through the use of sophisticated techniques, honest, open and willing communication, our goal is to help one properly manage risks associated in all financial decisions, which could include investment, changing jobs, having children, etc.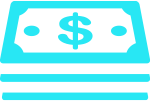 Cash Flow / Budgeting
This is the first step in analyzing ones current financial situation, as it provides us information as to assets and liabilities, income and debt obligations.  Using sophisticated budgeting tools combined with our expertise we can provide an in-depth detailed analysis of how you are currently spending your income and savings and possibly identify areas where improvements can be made.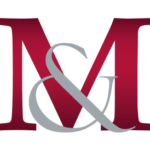 Scott E. Marshall & Associates wealth management
works with you
every step of the way
Securities offered through Cambridge Investment Research, Inc., a Registered Broker/Dealer, Member FINRA/SIPC.. Investment Advisory Services offered through Cambridge Investment Research Advisors, Inc., a Registered Investment Advisor.
Cambridge Investment Research, Inc.and Scott E. Marshall & Associates Wealth Management are not affiliated.
Email management, archiving and monitoring technology powered by Smarsh, Inc.
This communication is intended strictly for individuals residing in the following states: AR, AZ, CA, CO, CT, DE, FL, IA, IL, IN, MA, MD, NC, ND, NJ, NV, NY, OH, OR, PA, RI, SC, TX, UT, VA, WA. No offers may be made or accepted from any resident outside the specific states referenced.
Investing involves risk, including the possible loss of principal. Past performance does not guarantee future results. Asset allocation cannot eliminate the risk of fluctuating prices and uncertain returns. There is no guarantee that a diversified portfolio will outperform a non-diversified portfolio. No investment strategy, such as asset allocation, can guarantee a profit or protect against loss. Actual client results will vary based on investment selection, timing, market conditions, and tax situation. Cambridge does not offer tax or legal advice. Fixed insurance products offered through Scott E. Marshall & Associates Wealth Management.